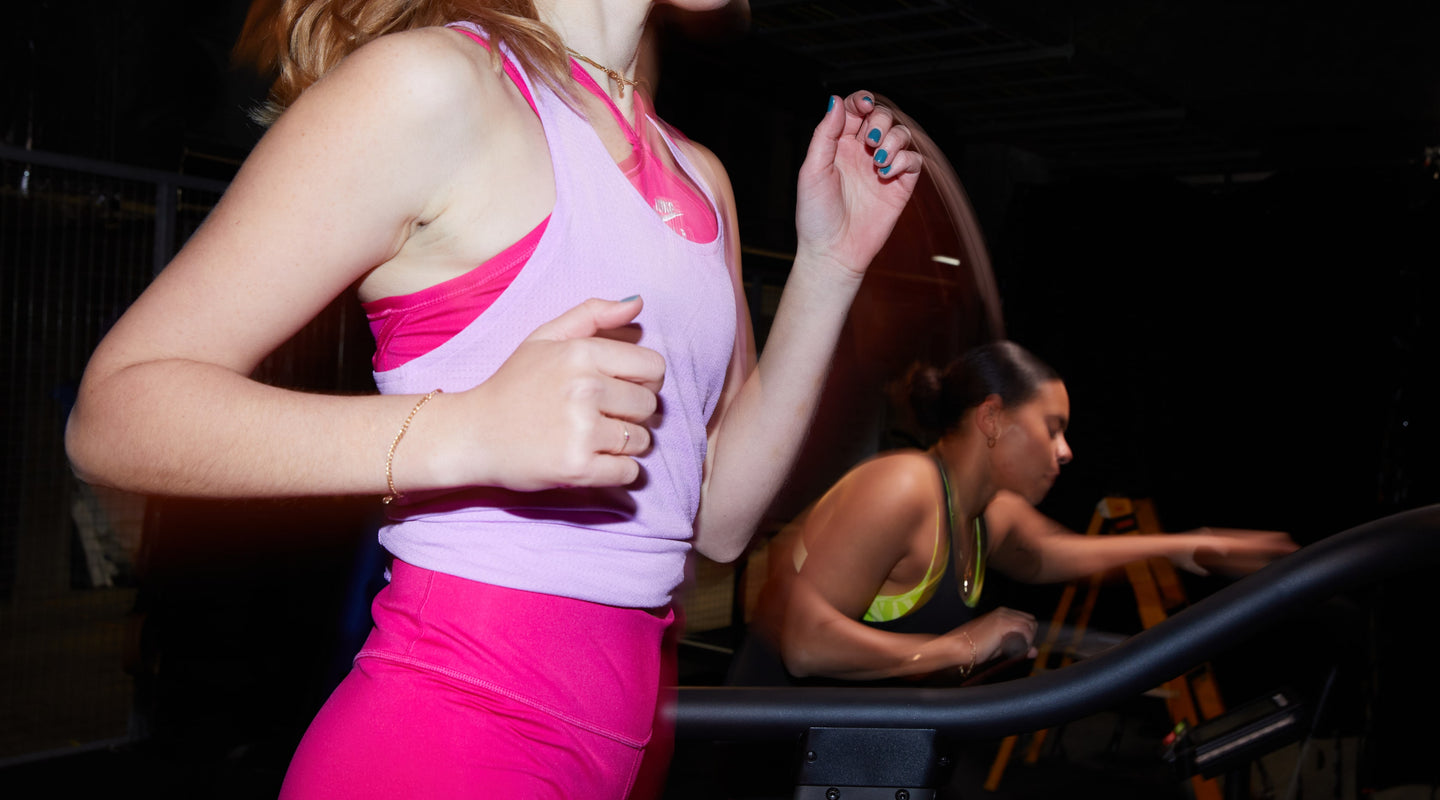 Those early daylight hours are great for squeezing in a workout before breakfast, early meetings or the school run, while lighter evenings mean you can still head out after work.
Without these options it can be harder to find the time to work out. For those who like to exercise outdoors, as the days & nights draw in it can be especially challenging.
Gymspin ambassador, Nike trainer, Group Exercise instructor, PT & former professional sprinter, Courtney Fearon* weighs in with his best work out tips for shorter days.
1)

 

Safety first
Remember to winterise your kit & equipment if you're still keen on heading outdoors. Layers are vital! A head torch, weather-proof footwear, activewear with reflector strips, or a few hi-vis accessories should make you see, & be seen better. Moving reflective strips on your joints are easier for motorists to see & gauge distance. If you cycle, you'll need to check you've got the best lights & reflectors in place. Adjust your route if necessary, sticking to well lit streets & populated pavements & avoid dark or quiet back streets or cut-throughs where possible.
2) Buddy up
If you usually exercise alone, now might be a good time to join a running club, group sport get- together with some mates, or find a running partner to team up with. The extra company & accountability can keep you motivated which can be helpful as the weather gets wetter & colder & generally less appealing. An added bonus is it can also make it safer to be outdoors after dark too.
3) Make your work out shorter
I always tell my clients that even if you only fit in ten minutes in a day, it all adds up & will be worth doing. Short, regular exercise is actually more effective than just doing an hour's run once a week. Consistency will win over duration. I always encourage clients to make training fit into their lifestyle, so using where they live is a great place to start. If you have access to a staircase, just doing ten minutes up and down provides unbelievable levels of cardio. I get clients to set a timer and see how many times they can go up and down the stairs within a set time frame.
4) Consider a pay-as-you-go-gym
Move your workout indoors for the winter, without locking yourself into a complicated contract with a pay-as-you-go or flexi gym membership. If the idea of group or indoor exercise isn't for you at the moment, there are still plenty of remote options - either through fitness apps like FIIT, online or on social media.
*Work out with Courtney at FIIT Getfiit.tv/Courtney